August 14-22, 2021. This is an all expense paid trip for those who raise $1,511 or more as a fund raiser for Better Together Mexico Missions. Contact Trip Leader Ellis McMath at 505-507-3878

Each step to the top will be for the Lord, the needy in Mexico and Church-on-the-Road. U-Tube like this!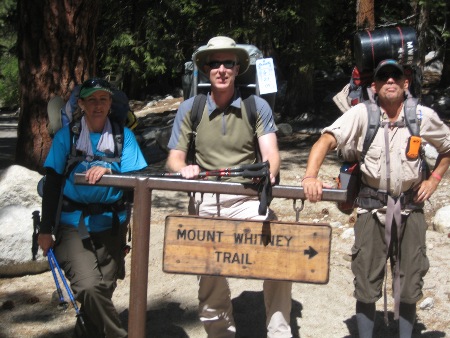 Robin, Erik and Ellis answer the call to climb the highest peak in the contiguous USA for orphans in Mexico.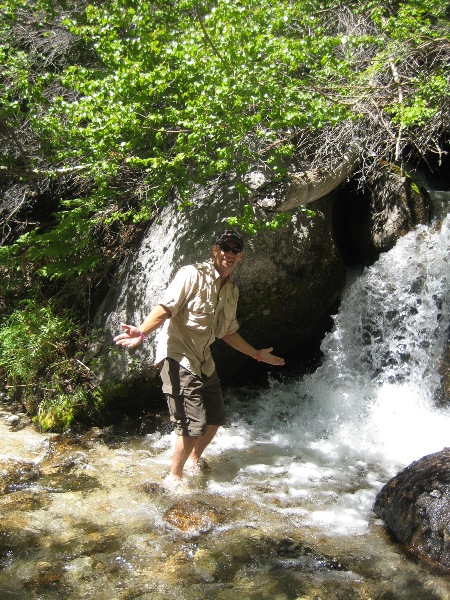 Ellis playing in the liquid snow!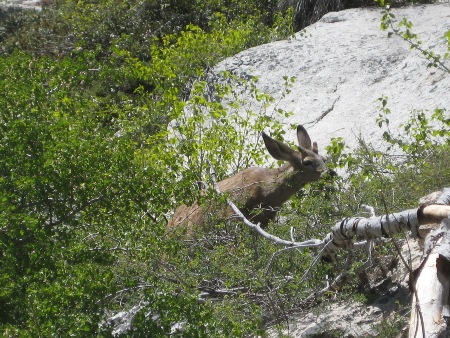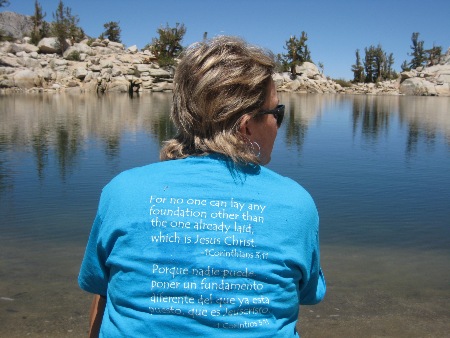 Lone Pine Lake. Resting.....half way First day.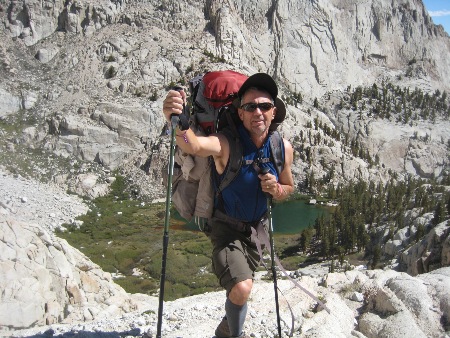 Ellis - third year to climb.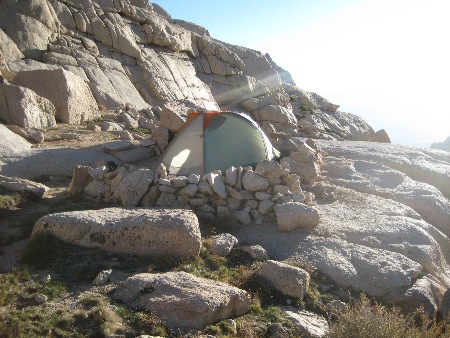 Two nights near Consultation Lake at 12,000 feet.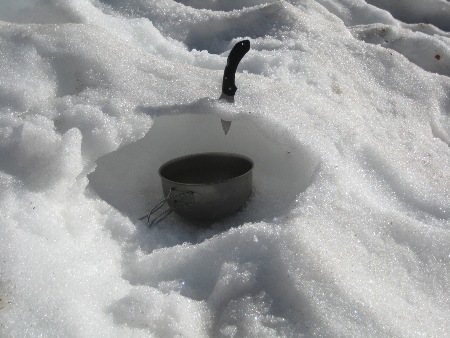 Snow to Water to Coffee!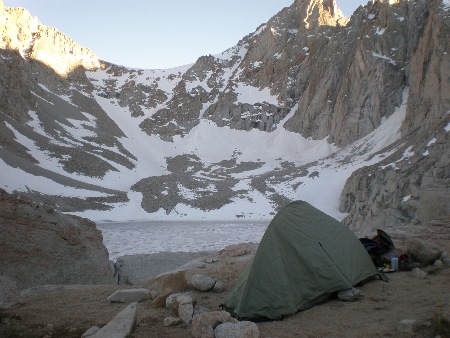 Wow...what a place to spend two nights. Wow....the stars!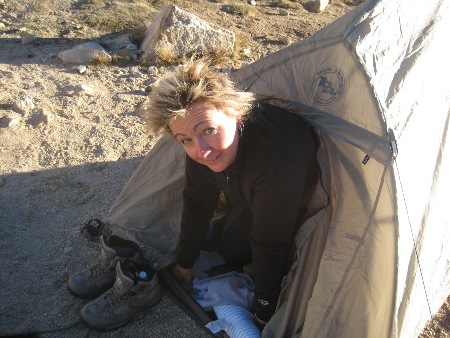 Time to get up and attempt the summit! Only 10 miles and 14,495 feet to -go- today!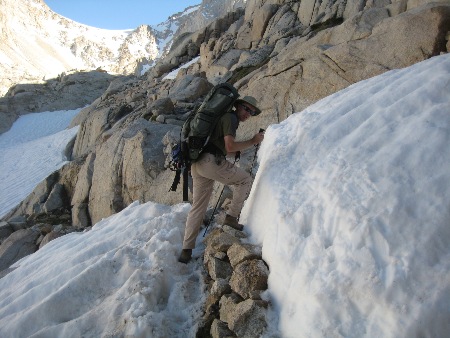 Erik.....lead the way.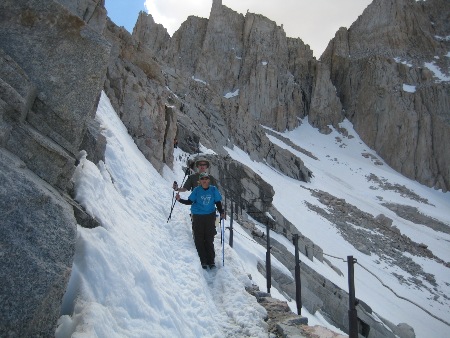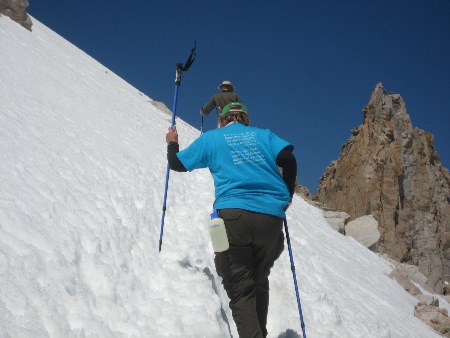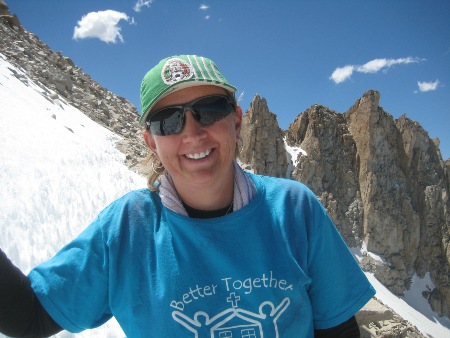 Still happy. Must be altitude sickness! Hypoxia setting in causing a "sense of well being"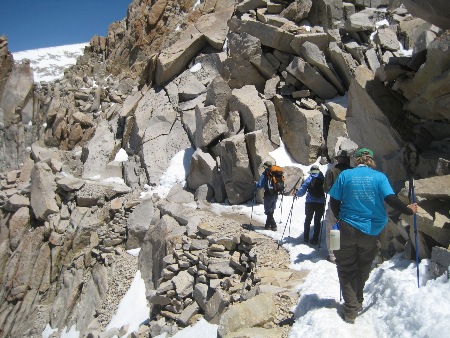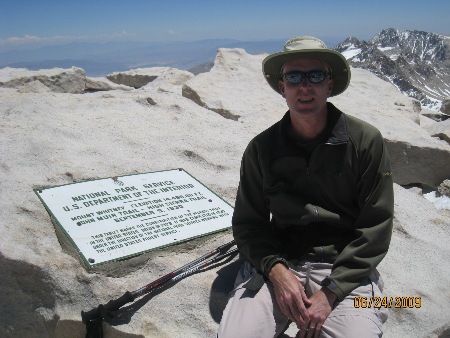 Erik Fosshage - at the top of the highest mountain in the US (except Alaska)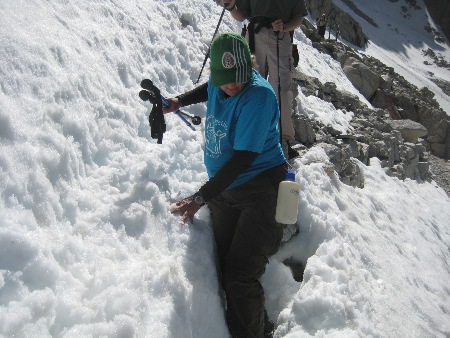 Take it easy going down!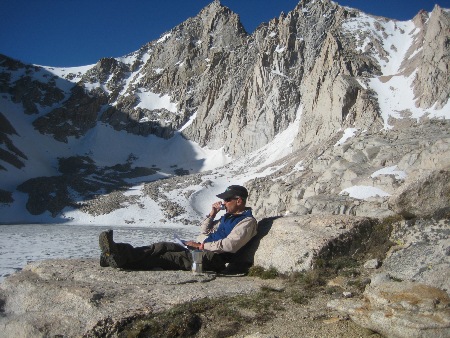 Ellis reading the Word and enjoying espresso at base camp after a summit attempt.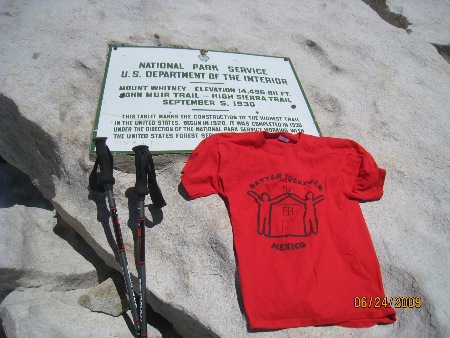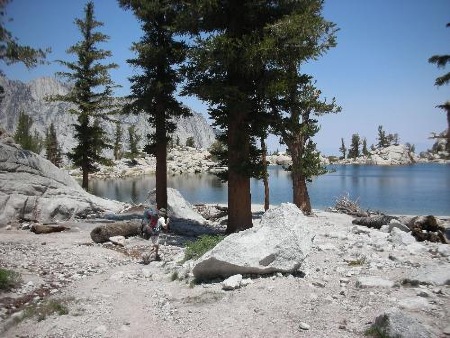 Lone Pine Lake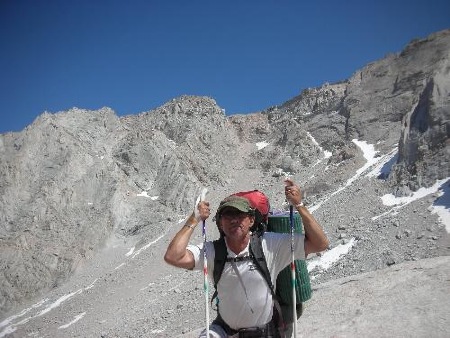 Ellis - 1st day, on the way to base camp at 12,000 feet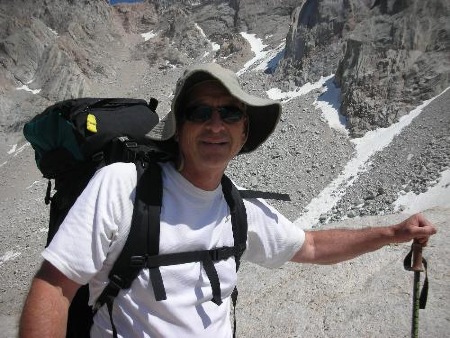 Tripp Gibson - On the way up!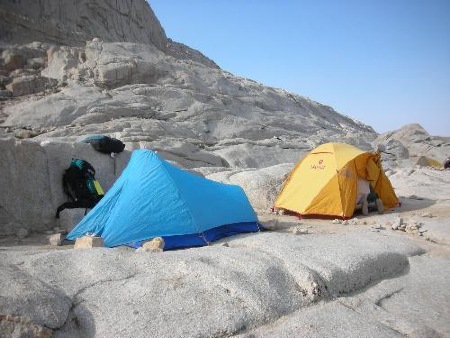 First night - Summit next day - back to base camp for night two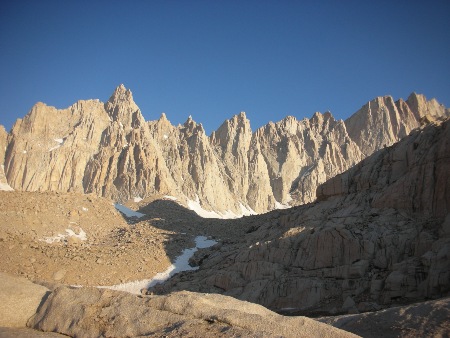 Destination - the top - far right, Mt Whitney - highest peak in lower 48!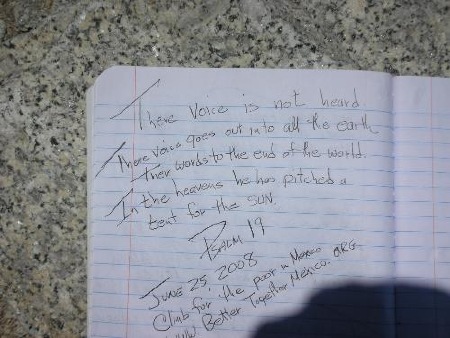 Entry in the Summit Log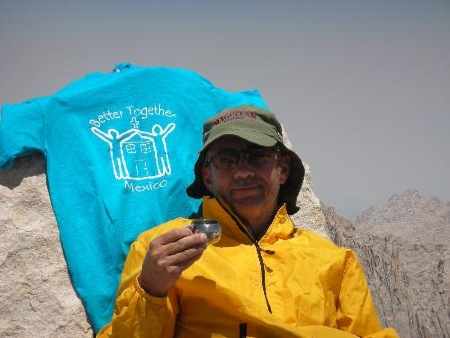 Espresso at the top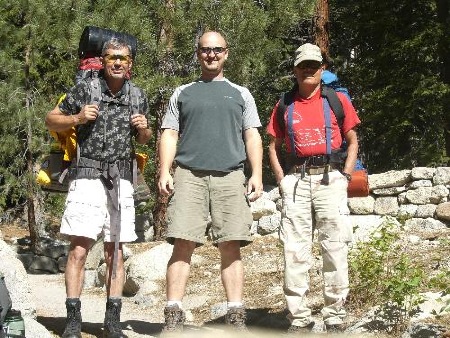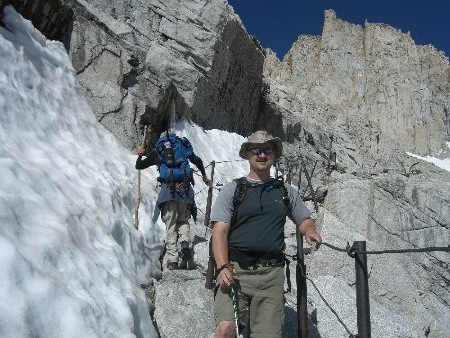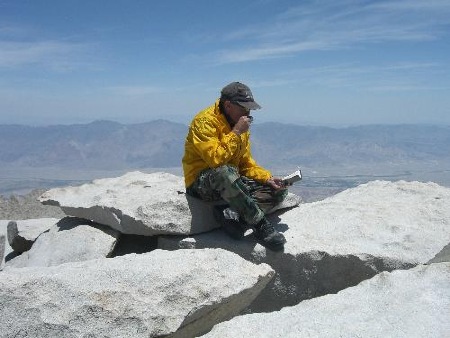 Ellis prays for those in Mexico, reads the Word and sips espresso at 14,495 ft.