Better Together, we will attempt to climb the highest mountain in the Rocky Mountains; MT Elbert in Colorado 14,440 ft as a fund raiser to support the efforts of Better Together Missions. This will be an all-expense paid trip for those who raise $490 in honor of the 4,900 ft altitude gain. We will leave Albuquerque Monday morning July 9, RON (remain overnight) near the trail head and start our climb Tuesday morning. We will not RON on the mountain trail; therefore the only backpacking equipment required are trekking poles, rain coat, day pack, hiking boots. The trail is "out & back" therefore those that become, "Altitude challenged" can rejoin the group on the descent. Weather conditions usually require leaving the summit by noon to avoid the threat of lighting. Wednesday will be a day of zip-lining, visiting the, "Great Sand Dunes" and RON at the Hopper Hot springs in the amazing San Luis Valley of Colorado. We will return to ABQ on Thursday. An internet funding raising page will be created for those requesting.

Mt Whitney, California - Highest peak in USA except Alsaka - 14,495 Feet June 22-27, 2014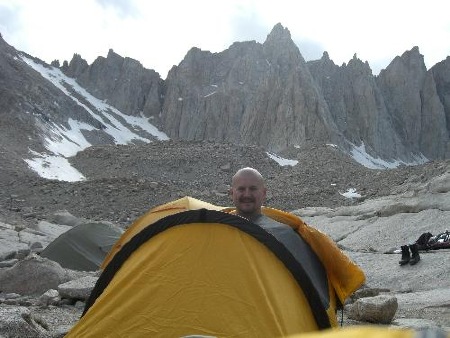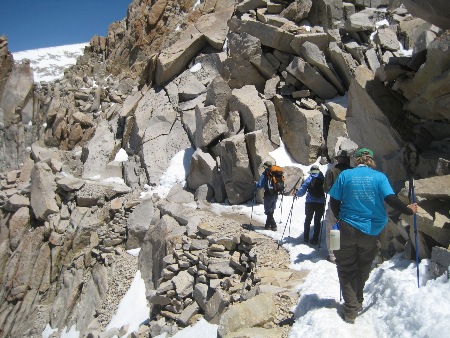 Robin, Ellis and Erik climb MT Whitney for a cause.