Better Together Mexico joined Servant Senders on an adventure into the Copper Canyon. The Copper Canyon is in the Serra Madre Mountains and rivals the Grand Canyon in size! This is an area where Pastor Manuel Mancino Church ministers the gospel of Jesus Christ to the Tarahumara Indians in Areponapuchi.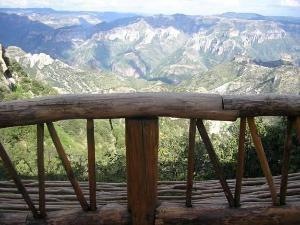 On our fact finding mission in February we asked the Pastor how we could help. He said, the kids have no place for Sunday School and are out in the cold. We built an 11 X 22 addition onto the church. The kids were so happy when they learned this place was for them!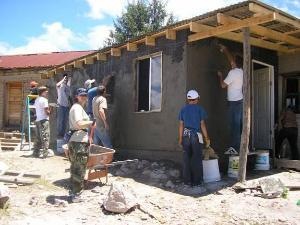 After completing the project Pastor Manuel took us to a Tarahumara village 11 kilometers from the paved road, Majimachi. It was here we met Miguel, a Christian Tarahumara who is trying to establish a church among his people on the mesa (an area in the village where the church foundation has been started). We prayed .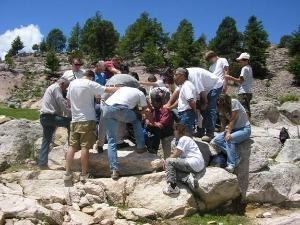 Prior to our exit from Copper Canyon we found Hank at the YWAM Camp (Youth with a Mission). Hank lived in the village 4 years to establish a church. His suggestion for help would be to teach them how to grow food in greenhouses and take them solar electric systems. Pray, expect a trip in 2007.