This trip to Madera was amazing! We, without a doubt, experienced the presence of God! We felt his spirit with safe travel into & out of Mexico. Thanks to all who prayed for us! Saturday was spent distributing the donations, shopping for the orphanage, working on the "Old Folks" dorm, taking food to a young widow with 3 kids, orphanage - playing with the kids, Lord's supper and a baptism in the lake. AWESOME DAY! Evening, at the Lake resort, we had an exciting event with all of the kids, old folks, orphanage staff, short term missionaries and in-country-missionaries enjoying a Thanksgiving dinner, a most excellent puppet show, funny clowns, singing, dancing, Christmas presents, and several people accepting Christ as their Lord. UNBELIEVABLE!!!!!!! Lives will forever be changed because of the love & generosity of all who helped make this weekend a reality.
Go with Angels
Robin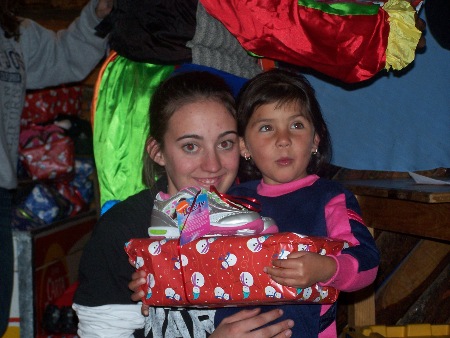 All the kids got a gift and special treatment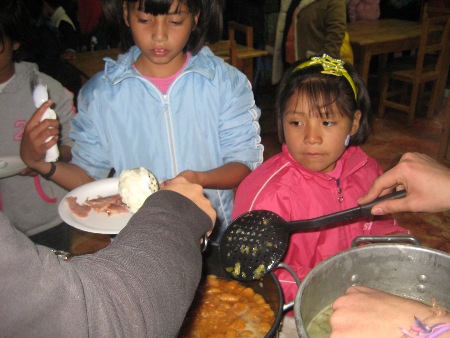 Orphan kids from Juarez and Madera get "Thanksgiving" meal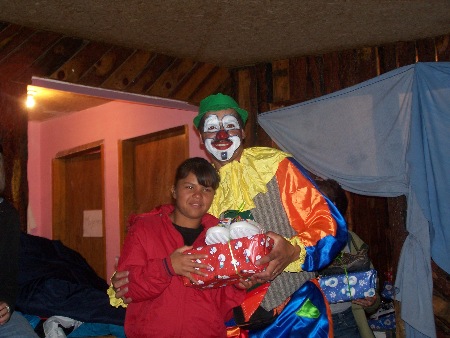 Clown "Kiko" made sure everyone was happy!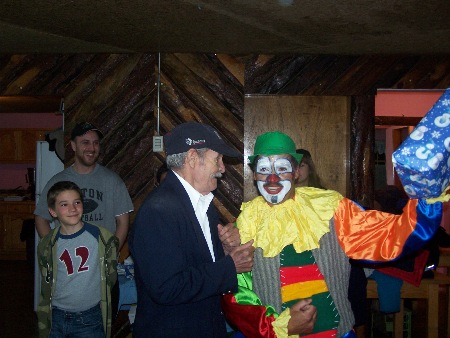 The elderly were not forgotten this Christmas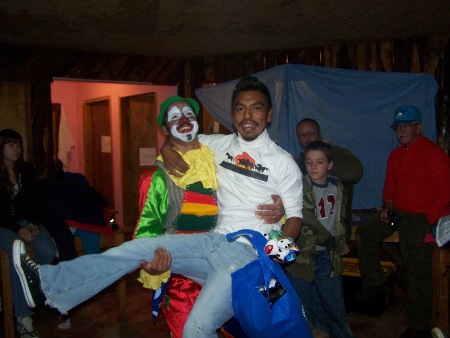 Staff received recognition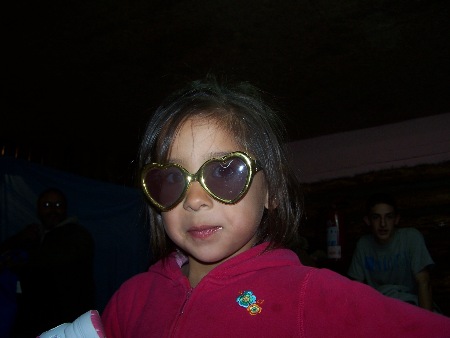 The kids love their new gifts!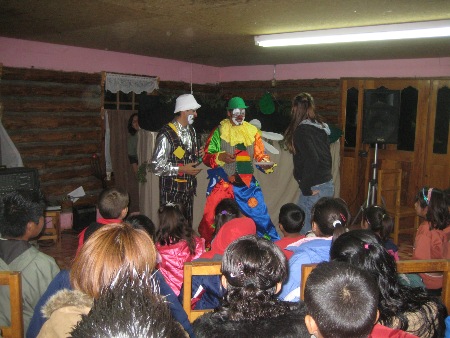 The clowns wish STM (short term missionary) Brenda Hart a happy birthday while the kids watch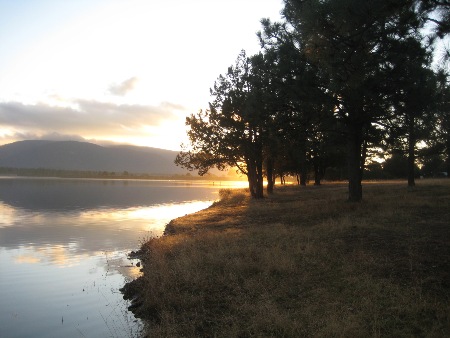 Wow, what a Sunday morning for "Church-on-the-Road"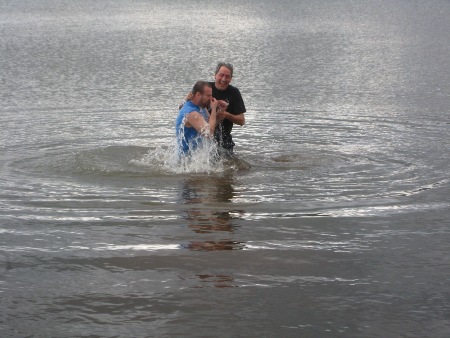 One STM dies to old life and raises to new life in Christ!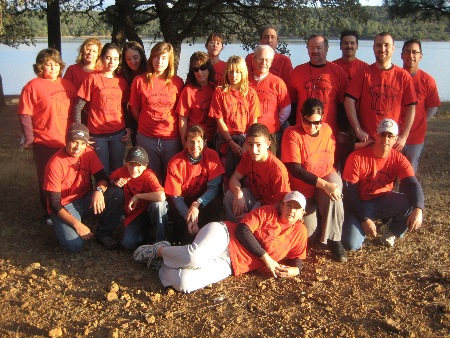 19 STM's from 7 churches joined 7 in-country missionaries to give orphan kids a Christmas! Well Done!