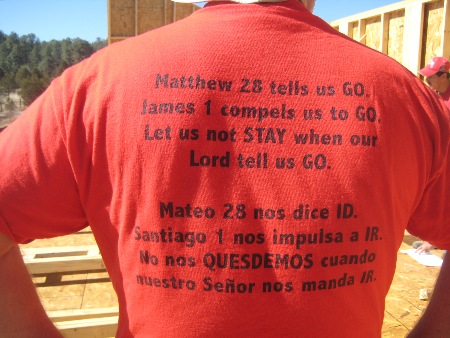 There was no wind and the temperature was perfect for this mission trip! Thanks to those on the Spring Break Trip some of the walls of the dorm were built and the rafters were cut, making our job easy.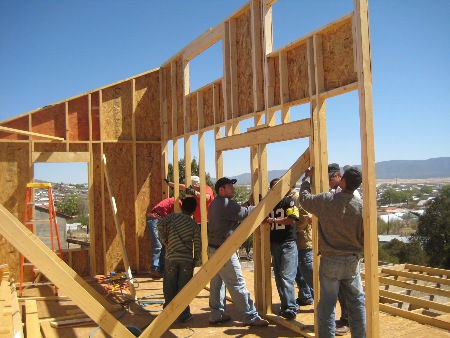 Thanks - Kiko - our construction supervisor, getting the walls up.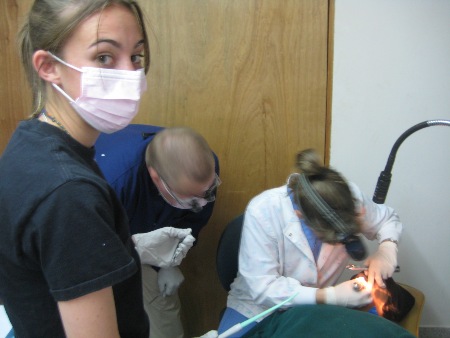 Dawn Chadwell, Better Together Dental Coordinator, Dr Doug Sheram, Dentist and Jordan Lowry work on orphan kids and staff.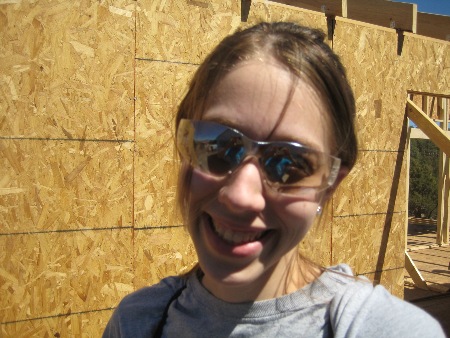 First timer STM. How brave you are to travel to Mexico with the "Crazy Christians". You are a veteran now Rachel Hunt!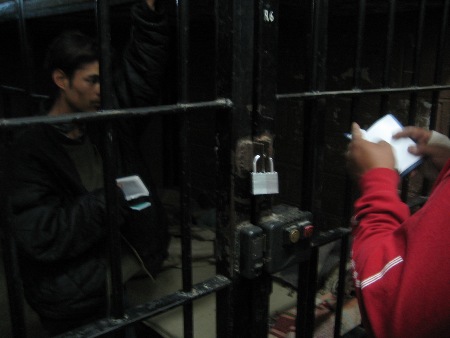 An inmate in the Madera jail listens to the freeing message of Christ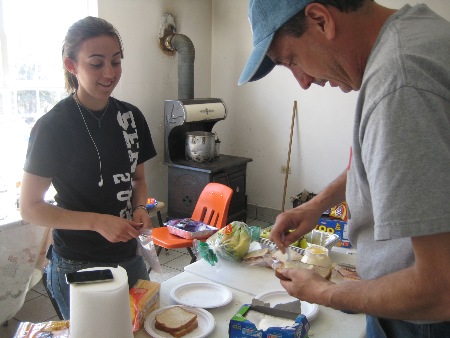 Food Coordinator, Jordan Lowry, supervises Paul. We only had one injury as Paul was using the "super-duper" slicer - super sliced his thumb. No problem, Doctor Doug sewed it up! Thanks Doc!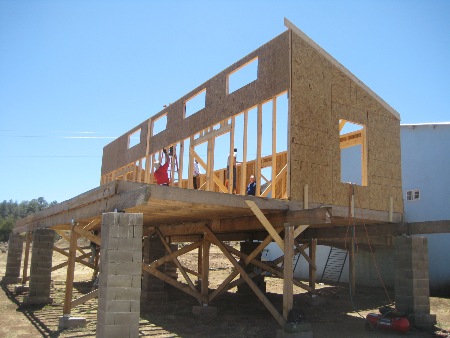 Please -go- and help us finish the dorm for the elderly. Next Trip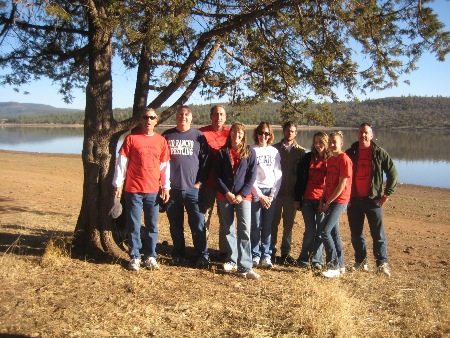 Ellis, Doug, Paul, Dawn, Sharon, Tim, Rachel, Jordan, Alan. Well Done!